Finally got round to photographing some of my scrapbooking layouts today, proof that I do actually craft from time to time!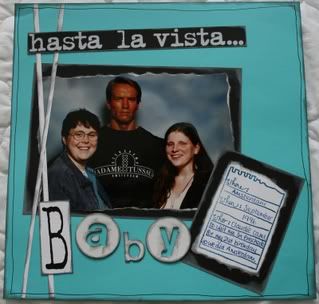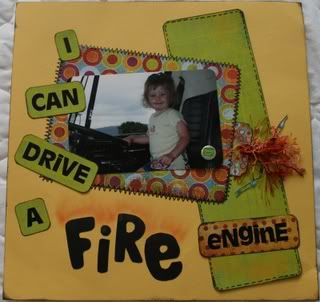 I also broke into my GoGo Greetings kit today and made a card:
And finally the plate I painted in Woolacombe last week. Mum and dad collected it for me as we had to leave before it had been fired.
So I do craft, not as often as I would like, but I fully intend to do it more often from now on.
Been to a wedding reception this evening. It was Nigel's cousin's daughter, so all of that side of the family was there. Not seen most of them since the funeral so to say they didn't recognise me was an understatement! I found it hard work being there, as although I know some of Nigel's cousins, I don't know them that well. Watching the bride and groom have their first dance together was a sad moment, as I remembered Nigel and I doing the same thing seven years ago.
On a more positive note, I have booked our flights for our holiday next summer. Something to look forward to over the coming months!