Sophie had a great time at Lapland UK. My friend took my camera so I would have some pics. I was so disappointed Alex was too poorly to go, for her and for me, but Alex was delighted with Santa at the White Rose Centre.
So here are the photos... looks fun. It has had mixed reviews from people, but Sophie and her buddy Callum enjoyed it.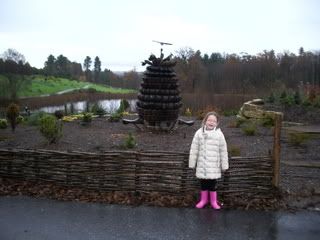 Enjoying the 'snow'
Funky hat!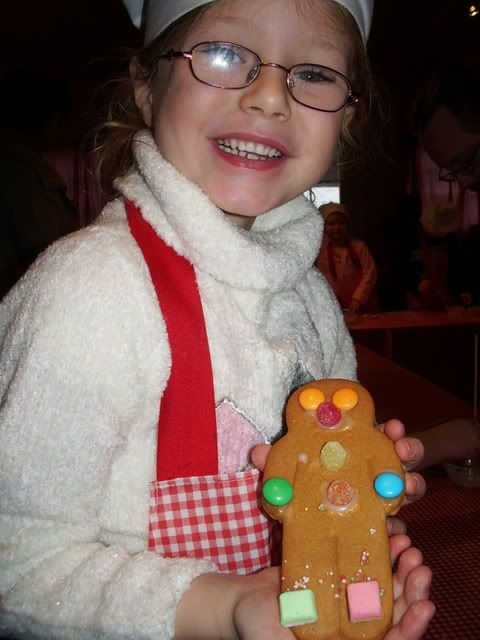 Mmmmmm gingerbread man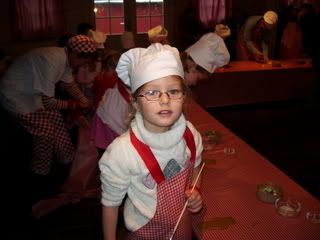 My little Super Cook!
She was exhausted today, and has started with Alex's cough, so I kept her home from school today. Alex is a step better again, still coughing like a woodbine smoker, but no more scary temperature spikes.
Busy few weeks coming up, with performances aplenty at school. Parties, nights out, etc etc. Just need to keep going...