...otherwise known as Anna's Girls!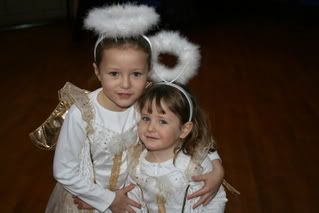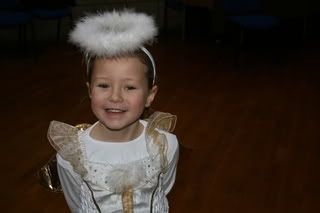 Sophie and Alex were angels in the nativity at church today. They were both brilliant, Alex was a little reluctant initially, but soon got the hang of being on stage!
Tomorrow we are going up to Durham for Christmas, staying until Friday. It will be nice to spend a few days in Durham with mum and dad. We're back at the end of the week, and the girls don't go back to school until January 7th, so plenty of time to chill out at home too. Best of both worlds!
I have sent next to no cards this year, partially through being unable to write, partially through laziness!
So I will be making a donation to Nigel's Gift of Hope fund over at the British Heart Foundation, please follow my lead if you are feeling at all charitable this Christmas. I'd also like to dedicate the donation to the memory of Eric Dews, husband of my dear friend Avril. Eric died in May this year, as unexpectedly as Nigel. This will be Avril's first Christmas without Eric, which will be very hard. I wish you strength, Avril, and I'm here for you whenever you need me.