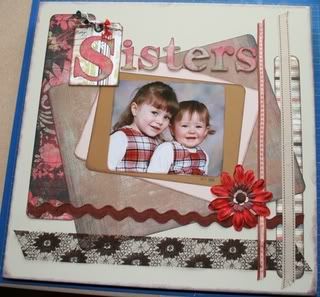 Finally finished this off today. The canvas is painted with the same colour as is now on my hall walls, so it is to go on the stairs up to my mum and dad's bedroom. Papers are BG Scarlet's Letter, BG mini monos,
Little Silver Hat
ribbons, blooms from my LSH kit and from Sarah's Cards.
Pleased with how it turned out. Now to start on a birthday book for my buddy Sarah.