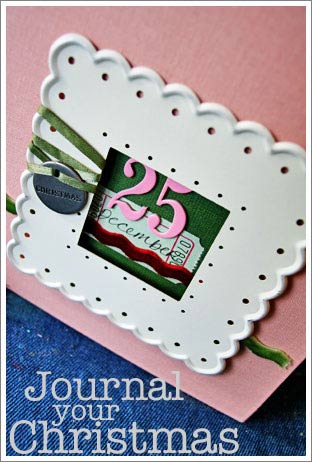 Well it's not long til Christmas now, less than a month. Am I organised? Am I heck! Not doing too badly so far though.
I've decided to do
Shimelle's Journal Your CHristmas class
this year. I am aiming to do as much as I can on the right day, wish me luck! Christmas is an emotional time of year for everyone, especially if someone you love is missing, so I figured doing this class would be therapeutic almost!
We are counting down to Scrooge now, performances are on 13th and 14th December. Sophie is very excited! Me, I'm looking forward to it all, just need to get through everything without passing out from exhaustion!
Enough for now, time to sleep.