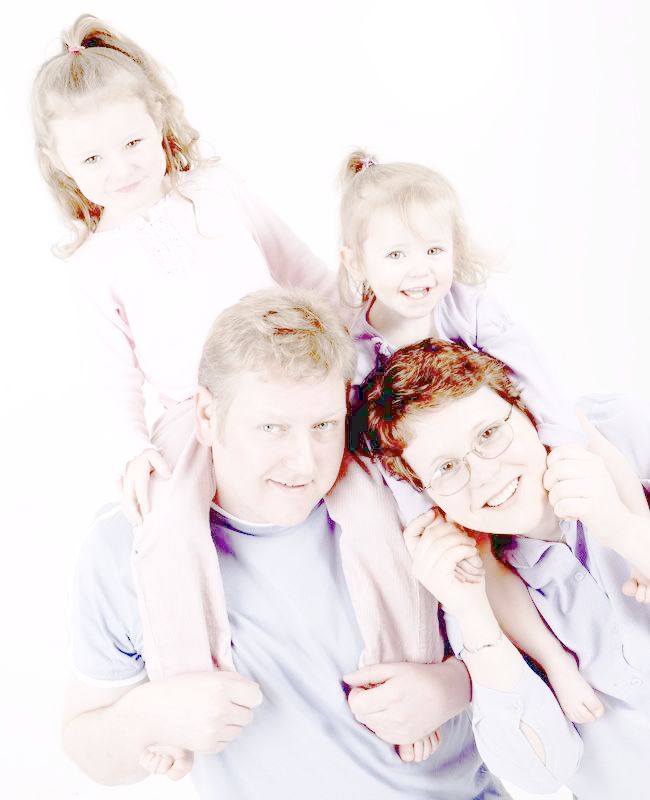 This was taken in December 2005, two months after Nigel's 40th birthday. I have a photograph of Nigel which was taken on his birthday, but I can't find it just now, so this one will have to do.
So, 3 years ago, amazing how life changes, isn't it? There was no way we could ever have imagined how things would change the following summer. Really, it is the stuff of nightmares, no-one ever thinks it will happen to them. People still think that it won't happen to them, and while it is a little extreme to spend your time worrying that it could happen to you, I also think it is blinkered to think that it definitely couldn't. No need to think negatively, by any means, just never ever presume that it won't be you!
That was then, this is now. Today Alex has a birthday party to go to, her buddy Katie is 4, so we are off to a playgym to help her celebrate. I get to drink coffee while she plays, which suits me fine! Then later we will take some flowers to Nigel's grave, which I tidied up yesterday. Weeds a plenty were growing, so I hacked them away. I also cleared the grave next to Nigel's, as I felt sad that the couple whose ashes are there had clearly not had anyone to visit in a very long time. I don't go up there that often, as I find it very distressing, but when I do, I have a little mental chat with Nigel. Nigel's grave has a lovely sunny position, so it is always sheltered and warm there. I need to wash the headstone at some point, the base is a little dirty and needs cleaning. Also, the heathers which the girls and I planted for his birthday 2 years ago have died, so time for some new plants.
Time to crack on with the day, so raise a glass to Nigel later if you will. Here's to all the fabulous birthdays we celebrated in the past.