I'm going to post my favourite picture of Nigel and I again. This may not be a photo from our wedding day, but I could not bring myself to look at those today.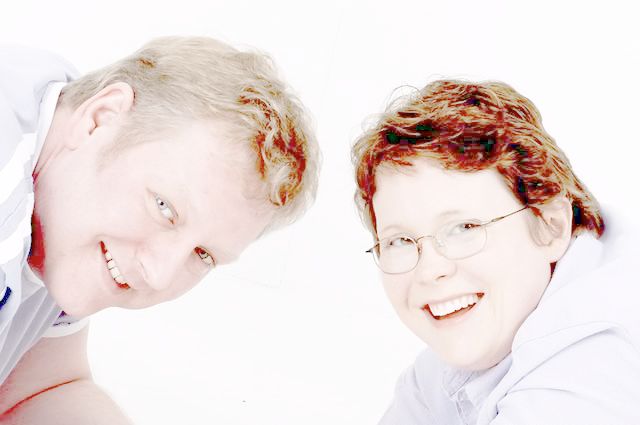 Today has been very odd in terms of how I have felt. Numb is perhaps the best way to describe it. Incomplete for sure. Last year Nigel spent the day at the Gildersome Gala, a fundraising event at our local pub. I was on the way back from Scotland after a holiday with Heather and Erin. Once the girls were in bed, we shared Nigel's choice of nibbles from Marks and Sparks, the lemon pepper chicken goujons being most memorable. We've never been big on anniversaries, but we would always spend time together over a meal of some description.
Seven years... that day was the happiest of my life, we had a wonderful day. It might have poured with rain, meaning that the photographs had to be taken inside, but nothing could spoil that day. Not even Nigel leaving a size 12 shoe print on my wedding dress as we left the church!
This time last year NIgel and I celebrated six years together. If anyone had ever suggested how I would spend my seventh anniversary, I would have laughed in their faces.
But here I am, 31 years old, mother of two gorgeous girls, and a widow. Life changes so very quickly, no one can tell what lies ahead. The sadness since August last year has been immense, all consuming at times. But there is brightness glimmering at the end of the tunnel, difficult to see on days like today. But it is there, and the girls and I can see that.
One thing I definitely know for sure. Nigel lives on in Sophie and Alex, and he would be so very proud of them both.