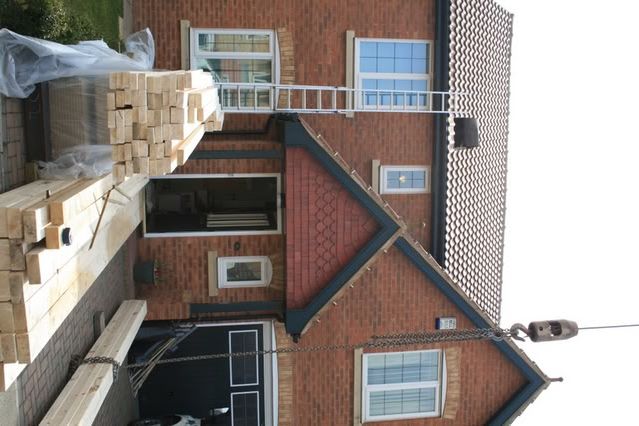 well 2 holes to be precise, although this photo only shows one of them. The loft conversion has started, and the steel girders which will support the new floor are now in place. The holes in the roof will be sealed up temporarily, and so the house will be watertight again.
The crane which lifted the girders into place has just departed, but there are still 4 Trussloft vans here! The dust is starting to gather but I don't care!
It is a special day today.... Alex, my youngest daughter, is 3 years old today. I can't believe that she is 3 already. Time has flown by. I am experiencing mixed emotions about it as I wish more than anything that Nigel was here to celebrate with us.