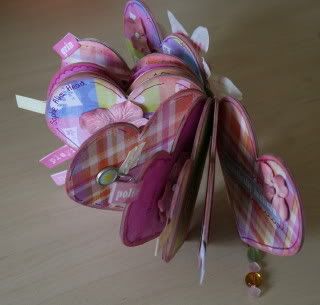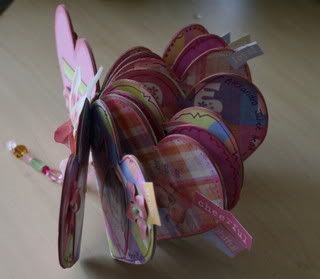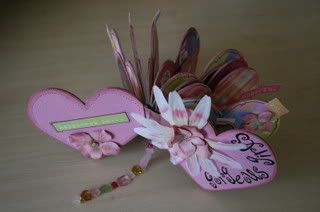 Today I have made this mini book for Nigel's mum as a mother's day gift. The book is part of a project kit I got from Scrapagogo. I really enjoyed making it, and Nigel's mum was overjoyed with it. The book is a Maya Road chipboard book, Daisy D's papers and Bazzill cardstock. Then various blooms, brads and clips. The rub ons are Polar Bear Press I think. I did of course ink the edges within an inch of their lives, plus I used the beads from the kit to string from the binding. A great project.
I also gave my new camera a proper test drive today. I have been saving up since Nigel died to get a proper D-SLR camera so that I can take better photographs. These are the results so far. Only basic to start off with, but I am keen to learn how to get the most out of my lovely Canon EOS 400D!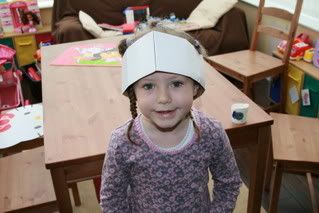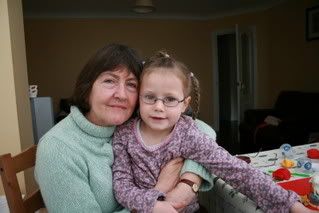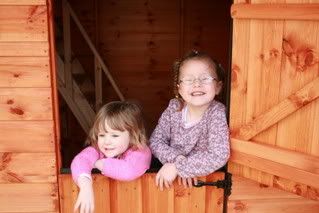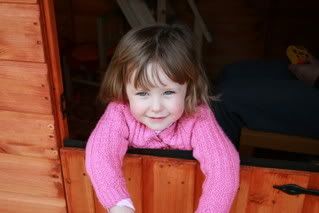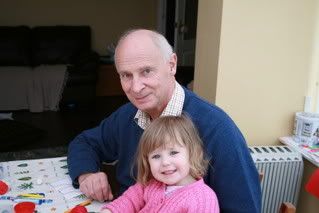 I hope you are having a good weekend. Leave me a comment, they have been a bit thin on the ground lately. Bye for now!