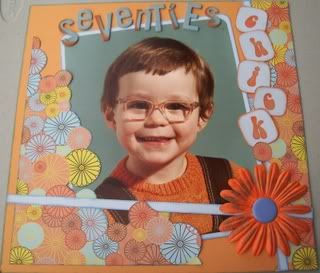 My friends Collette and Lynne came round last night and we nattered and scrapped. It was great to have some company in the evening, that's one of the things I miss most lately. Anyway, this photo was taken of me when I was between 2 and 3 I think. I must check with my mum on that one. I used Cherry Arte papers from the September
Scrapagogo
. I wasn't a subscriber then, and I happened to pick this up on the marketplace over on
UKScrappers
as it wasn't to the subscriber's taste. I have been meaning to use it for ages but finally got round to it last night!
And on a final note, go and check out my best bud's new venture,
Anglesey Craft Supplies
. Good luck Heather, I am so excited for you and am looking forward to having a go with some of your new stcok.