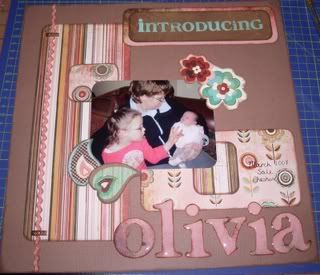 So I cut into my BG Blush papers and this is the result. Those papers are gorgeous, really gutted me to use them. I used these colours as they tied in with the colours of the sofa, and also the clothes Olivia and Sophie are wearing.
Had a power nap this afternoon which was nice. Then when Sophie and Jenn were at Ivy's party, Sarah and I nipped to Starbucks for coffee, followed by a spot of retail therapy at Gap and Boots. Also had a quick look at bikes in Toysrus for Sophie and Jenn as they are too big for the bikes they have.
Think I will have an early night tonight, will put a film on the telly and watch in bed. Have a good weekend everyone!