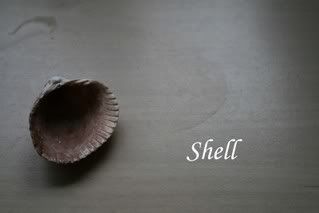 I've been playing catch up with her space my space today, but now I can't seem to upload them!
This is the first, shell. Got some others too but I will do them later.
More relaxing day today, I went to the gym, then to the garden centre. The girls then cycled on the road outside the house while I put in the low fence I had bought for the front garden, and then I laid the slate pieces to go alongside it. I am pleased with how it looks, better than I thought it would turn out that's for sure.
Back later with more pics I hope.
ETA more pics!