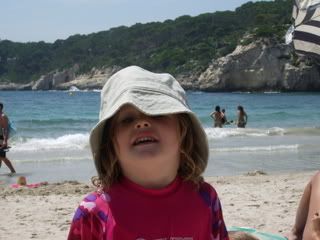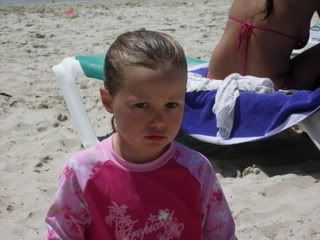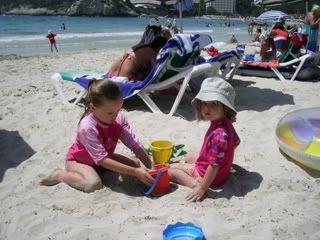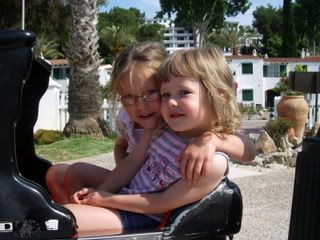 Shame really as we had a fantastic time. We did very little really, just went between the hotel and the pool, and the beach. The girls adored the beach, and Sophie was in heaven when she was in the water. Dad bought them both an inflatable ring to use in the water. Sophie certainly got her money's worth with hers, and her laughter could be heard all over the beach when she was riding it on the waves!
The hotel was great, right on the beach, and the girls were able to choose from the buffet for their meals. Sophie ate a cooked breakfast every morning, and Alex managed to consume her own body weight in melon every day! I stuck with my lighterlife shakes, as I am so close to target that I didn't want a set back at this point.
ANd while I am on the subject of Lighterlife, I am aware that there is a person who reads my blog who has been criticising my decision to do Lighterlife. I know that they actually know nothing about Lighterlife, and as usual they are claiming to know it all when actually they know very little. I have to see my GP for checks every 4 weeks, so it is fully supervised and safe. And do you really think I would do something to put myself at risk now that my girls only have me?
I got back from Menorca to find a fantastic parcel from Holland. Wow, thank you so much! Drop, hagelslag, stroopwafels, speculaas... I am looking forward to savouring them once I am back onto food, and they will last a long time! I will be in touch to organise a little something in return for your kindness.
Well I had better get back to the washing mountain that is currently consuming this house. Yuck. That part of going on holiday I really hate! So think of me as I stand behind the ironing board....